Air Brush Tanning
---

Vanity Salon offers first class air brush tanning in our state of the art room where you can be custom sprayed by one of our very own Professional Spray Tan Artists!
Pricing & Packages
Airbrush Regular Tan 35
1 Hour Airbrush tanning 47.50
$35 for 1 session ~ $90 for 3 sessions ~ $135 for 5 sessions
*Shave and exfoliate prior to tanning. You will not be allowed to shower or get wet for 1 hour after service so please plan around your tan.*
We take special pride in having the best airbrush artist in the area and the shortest wait time for the tan to set in. Our artist prides herself on her attention to detail so you will never leave looking orange or streaky. In just 15 minutes you can have that beautiful summer glow. Instead of the spray tan taking 6-8 hours to be completely set in ours only takes 1 hour! No more sleeping in your spray tan and waiting half a day to shower! The tan will last you 7 to 10 days.
---
Host a tanning party of 5 or more and the hostess will tan for free! Tanning parties are subject to availability. House calls are additional and require a deposit.
---
Frequently Asked Questions About Air Brush Tanning:

Q: How should I prepare for my spray tan session?

A: Use a good exfoliate and loofah sponge in the shower or bath the night before to remove dead skin cells. Shower and shave just before your session if possible. Wear loose fitting clothing to the salon, preferably not white to avoid staining from the indicator.

Q: What can I wear during my spray tan session?

A: Wear whatever makes you comfortable, whether that be a bathing suit or nothing at all. We can provide you with disposable underwear and bras as well. Mostly it depends on whether you want tan lines or not!

Q: How should I care for my spray tan?

A: Wait at least 1 hour after your tanning session before taking a shower. Apply a good amount of moisturizer both in the morning and at night after your tanning session. Well moisturized skin ensures a longer life for your airbrush tan. Avoid baths, swimming, and sweating as much as possible to extend the life of your tan.

Q: How long will it last?

A: Your tan will last 7-10 days if you follow the recommendations we have listed above.

Q: What should I wear to my tanning session?

A: Wear whatever you are comfortable tanning in, usually a bathing suit.
You'll always remember this day.
IT'S YOUR SPECIAL DAY. LET US HELP YOU FEEL LIKE A PRINCESS.
We would love to be a part of your special day!
We are proud to offer one of the area's most highly recognized and requested bridal & special events teams. Kim Coleman, the owner, has been recognized as one of the top wedding stylists in Charleston. She and her stylists bring their extensive knowledge of hair and makeup on location or in the salon to make your day extra special.
To make your planning easier and less stressful we have developed a 

Bridal Checklist

to keep you looking your best for your big day.
For a consultation, please call us at 843.216.7181 or visit our

Bridal Pricing

page to see many of the services we offer.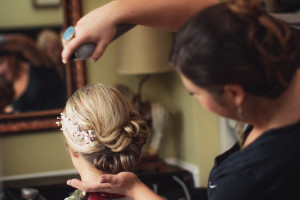 Help us spread the word about our services and specials.  Become a fan of VanitySalonSC on Facebook and get 10% off any new client hair service.
Vanity Salon is proud to offer Mount Pleasant's finest hair care services:
| | |
| --- | --- |
| Hair | Starting At |
| Hair Cut | $50 |
| Shampoo | $32 |
| Color | $50 |
| Highlights | $75 |
| Kid's Cut | $20 |
| Perms | $100 |
| Updos | $50 |
| Add on Style | $15 |
| Express Keratin | $125 |
| Keratin | $275 |
| Extensions | Consultation Required |