Kim

Coleman
Founder / Professional Hair Stylist
Kim Coleman, a Charleston native, has been a stylist in Mount Pleasant since 2005. She has become one of the top wedding stylists in Charleston with her work being published in magazines such as People, More, Charleston Weddings, and many more.
A Charleston native, Kim believes in being involved with the community and giving back.
She trained in New York for airbrush makeup, is a national educator for a major color line, and is certified in keratin smoothing and hair extensions.
Some of her work includes People magazine, More magazine, Lands End catalogue, Ralph Lauren, Bagdley Mischa, Charleston Style and Design, Charleston Wedding Magazine, Lowcountry parent, and many other print work for publications.  In addition Kim has worked movie sets, runways,and  print/ magazines both local and national.
Kim is now using her love of hair and makeup to create Vanity Salon.
Chelsea

Sharon
Professional Hair Stylist
Licensed since 2013, Chelsea Sharon has been with Vanity Salon since the start of her career. In addition to being behind the chair full-time, Chelsea is an integral part of Vanity's Bridal and Pageant team. She has traveled with our events team for several pageants, including the Miss America Pageant in Atlantic City. Her work has also been featured in local and national magazines.
Alli

Mills
Professional Hair Stylist
A hairstylist at heart, Alli has been practicing doing hair on her numerous aunts and cousins since she was a little girl. However, Alli's formal training didn't begin until 2014 when she started school at Paul Mitchell. Alli has sharpened her skills as a multi-talented cosmetologist since 2015. It was here she became well-versed on the art of a good blowout, her specialty today. Although she loves all of her customers and has appreciated the chance to have some of them show off her work on TV, Alli's favorite person to give a fabulous blowout to is her beautiful niece, Rowan. On the weekends, you can find Alli at the beach or watching Georgia football, depending on the season. She is excited to join the team at Vanity Salon and cannot wait to see where this opportunity takes her!
Ashley

Campbell
Professional Makeup Artists
Ashley began her career as a makeup artist working behind the counter
 in 2008 and has since worked with various prestigious cosmetic lines. Her love of makeup started long before that at a very young age. 
She's always learning & perfecting new techniques and enjoys discovering new brands & products.
As part of our Bridal Team, Ashley is skilled in traditional and airbrush makeup. She loves for each of her guests to leave her chair feeling comfortable, confident & beautiful.
Published in Mount Pleasant Magazine.
Minnie

Brown
Professional Hair Stylist
Minnie has been a stylist in the Lowcountry for many years. She excels in cutting and color and all aspects of hair.
Haley

Hickman
Professional Make Up Artist
Haley has been with Vanity Salon since 2015 and has a great love for make-up. Her work can be seen in magazines, calendars, and even on the Miss America stage. She specializes in traditional makeup, airbrush, and greasing up Fireman. You can see more of her work on Instagram | HaleyHickman_MUA
Rhonda

Russell
Professional Hair Stylist
Rhonda has had a career in beauty spanning over 15 years working as a Makeup Artist, Bridal Stylist, Master Colorist, Master Stylist, Lash Extension Artist, Hair Extension Artist and National Educator for Wella, Paul Mitchell and Babe Hair Extensions. Rhonda is also a Cosmetology Instructor and teaches stylists in South Carolina who wish to renew their own cosmetology license. She holds many certificates and accreditation in the field of cosmetology.
Misty

Sox
Professional Hair Stylist
Kirsten

Fitch
Professional Hair Stylist
Bailey

Brown
Esthetician & Lash Stylist
Born and raised in Charleston, Bailey has always had a passion for beauty. She decided to turn that love and passion into a career. She attended Charleston Cosmetology Institute and graduated with an esthetics license. She is amazing with eyelash extensions! Bailey has a sharp eye for skin care and will always have you leaving her table feeling fabulous! When she's not at work, she enjoys spending time with family and friends.
Teresa

Parker
Professional Hair Stylist
Teresa attended Paul Mitchell the School right here in Charleston. She's talented in all aspects of hair but her passion is bridal styling. Teresa is always learning and trying out new hair techniques to ensure that each and every client is satisfied. She loves making people feel beautiful and confident when they leave her chair!
Julia

Perez
Professional Hair Stylist
A graduate of Charleston cosmetology. She loves being creative behind the chair.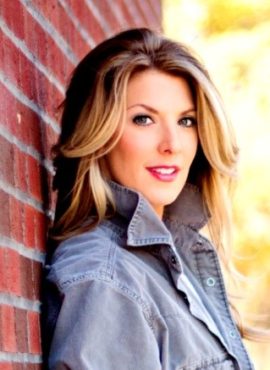 Julie

Roberts
Professional Make Up Artist and Hair Stylist
Julie Roberts has over 30 years experience in the pageant industry as a competitor, judge, coach and make-up artist. She has held numerous local, state & national titles including Teen Miss North Carolina, 2003 Miss South Carolina United States and Miss United States 2003-04. Julie has enjoyed coaching and mentoring pageant contestants in the areas of interview, wardrobe, image, talent preparation, on-stage presence, modeling, speech writing, as well as drafting an intriguing bio. She is no stranger to the world of entertainment- while in North Carolina, Julie cheered professionally for the NFL Carolina Panthers for three years, traveled the country as a member of the TopCats "show team" & was named captain and 1997 TopCat of the Year securing her spot on the field in Hawaii during the 1997 ProBowl Game. Having lived in Nashville, TN for over eight years, she hosted numerous concerts & special events for the likes of Trace Adkins, Billy Currington, Toby Keith, Jason Aldean, Sugarland and more, danced professionally for Gaylord Entertainment's SummerFest show and was voted One of Nashville's 25 Most Beautiful People in 2005. Julie's passion for make-up artistry led her to becoming a 2013 graduate of Last Looks Make Up Academy- New York City as well as obtaining her South Carolina cosmetology license. She was named Creative Director for FashionBash in Nashville; featuring SunnyBand Designs as well as other local clothing and jewelry designers. Ms. Roberts is currently calling Charleston, SC home where she is an experienced stylist at Vanity Salon with a focus on blowouts, bridal and pageantry. She also travels the country as a pageant mentor and freelance hair and make-up artist. Julie is committed to making your best even BETTER!
Katrina

Yerger
Professional Hair Stylist
Licensed since 2000. Katrina has always had a passion for helping people feel good about themselves. Being a stylist provides her with the ability to help people feel good about how they look and feel. She grew up in Western NY, and has since moved to Charleston with her husband. Katrina is skilled in hair cutting and hair coloring as well as balayage and highlighting techniques.
April

Godwin
Professional Hair Stylist
April has been serving clients in Charleston since 2007. She became a National Platform Artist/Educator as well as a licensed Instructor of Cosmetology for the State of South Carolina back in 2011. With the experience of her stage work at national hair shows across the country, she brings trendsetting techniques and new inspirations back to the salon. One of her specialties is making your color treated hair look like you were born with it. Need a little extra hair added too? She can make your extensions go unnoticed. While being a master colorist and cutting artist she brings high fashion trends to real life so that everyone who sits in her chair can have a hairstyle they feel proud of.
Jeff

Thomas
Professional Hair Stylist
Kiersten

Honaker
Professional Hair Stylist
Kiersten Honaker comes to us from Ohio, but has been doing hair in Charleston for the past 8 years. She became and Educator In 2014 as well as a licensed Instructor of Cosmetology for the State of South Carolina back in 2015. She loves her career and one of her favorite parts of it is to see guests go through a total transformation while they are in her chair. She is a very personable person and loves her one on one time with you. Kiersten is well rounded in all types of hair services from highlighting to extensions and everything in between! She invites you to have a seat in her chair at Vanity Salon so she can get to know you and help plan your new hair journey.
Korissa

Tyson
Professional Hair Stylist
A stylist with a passion for color and style, Korissa is originally from Orlando and has been in Charleston for 3 years now. She has made a home here at Vanity, where she is a part of our special events team. Korissa is excellent with formal styling and has recently worked with Mt. Pleasant Magazine. Korissa is a dog lover! You can find her in her free time playing at the park or on the beach with her pups.
Kristin

Jordan
Professional Hair Stylist & Spray Tan Artist
Kristin has had the pleasure of doing hair in the Charleston area since 2007. She loves everything about her job, but has a passion for working with fun, cutting-edge and trending color techniques. Kristin also has more than ten years of spray tanning experience, and was trained by one of Charleston's most experienced spray tan artists. When she's not working, Kristin enjoys spending her time with her husband and two little boys.
Kristen

Litchfield
Professional Hairstylist
Licensed since 2005, Kristen specializes in cut and color. Kristen is a member of the Special Events Team. She has worked on fashion shows and photo shoots including Cynthia Rowley Collection. Her work has also been seen in several bridal publications. Kristen's gift of style will help you find the right look to fit your lifestyle.